Don't Skip This Most Popular Play to Earn Metaverse Games List
March 4, 2022
What if you get paid for playing games? Sounds interesting! Play to Earn is a new concept in the gaming industry. Everyone is in hurry to make money by playing p2e metaverse games in 2022. But only a few know how to get rich through play to earn metaverse games.
Crypto Gaming has more tremendous potential than everyone thinks. Only a few years are left and there will be notable changes in the gaming industry. Developers are looking for ways to make gamers money rather than publishers rich. Although Play-to-earn is an appealing idea, one might need to adjust their expectations.
Do you know? Most popular metaverse games like Axie Infinity, Decentraland, and Sandbox are considered the highest-paying crypto games in the Metaverse. Each has massive potential for future growth.
Play to Earn Metaverse Games
If you just want a list of top-earning games, go ahead. But if you are a little bit curious to know about the metaverse and how you can make money in meta by playing games, then do go through the complete article.
What is the Metaverse?
Metaverse is a digital universe, also known as Meta. Meta is the definition of metalanguage in computers. The verse refers to the universe, and the Metaverse is a world that intersects with us. In 1992's novel Avalanche, the term metaverse was first introduced.
How to Make Money in the Metaverse?
All Metaverse Games' projects are infused with the blockchain genes. It is therefore different from other items. You do not own the characters or props used in the game. They belong to the game maker.
Different game projects are available in the Metaverse. Your investment in the game, based on blockchain technology and props, characters, and other elements "NFT," will become your "digital asset." Trade props to make money. To make real money, you can use reward tokens.
What are the Top 5 Play to Earn Metaverse Games Right Now?
| | |
| --- | --- |
| S.No | List of Games |
| 1 | Axie Infinity |
| 2 | My Neighbor Alice |
| 3 | SandBox |
| 4 | Decentraland |
| 5 | AlienWorlds |
12 Best Metaverse Games To Make Money
Axie Infinity
Axie Infinity, one of the most well-known games in the Metaverse to make money, is not to be missed. It's an online video game based on the Pokemon franchise, created by Sky Mavis in Vietnam. 
NFT-based games support Ethereum-based cryptocurrency or SLPs for payment methods. This game allows users to earn money and SLPs by using the game. These are their pets that they breed, race, trade, or own.
Features of Axie Infinity
A thrilling game in which you battle against chimeras and find valuable treasures to help you advance.
You can become a legend by defending yourself against challenging PvP encounters.
Crossing your axies can create a new ultimate offspring.
My Neighbor Alice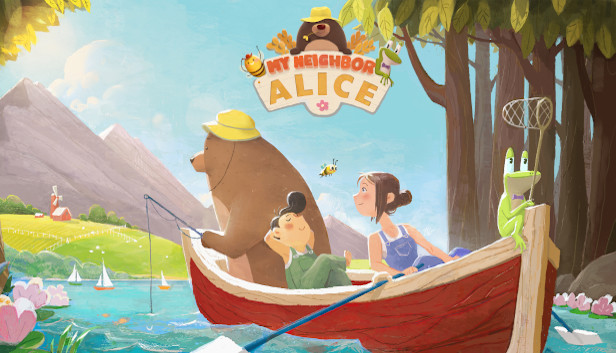 My Neighbor Alice, a multiplayer-building game, has introduced blockchain technology worldwide to millions of gamers. Virtual islands can be purchased and owned by anyone. Anyone can also acquire and create interesting stuff and meet new people. Virtual islands can be bought by anyone.
My Neighbor Alice is a free-to-play game that allows you to personalize your avatar and other in-game items. You can also earn money by playing. Metaverse's Animal Crossing is an excellent Metaverse game. You can create virtual islands, collect stuff, and interact with other gamers. You can make money from your multiplayer experience by monetizing it.
The game's rewards come in the form of ALICE tokens, which can be used to buy various in-game goods. Completing tasks within the game can earn you ALICE.
Features of My Neighbor Alice
The Alice token is the main currency of the game, which allows players to buy land, swap NFTs and use Defi features such as collateralization, buyback, and staking.
The market or Alice might allow players to buy virtual plots. NFT tokens can only represent a small number of fields in the universe.
Every player has an avatar they can use for communication with other players. You can also modify your avatar by adding assets.
You can sell or buy in-game assets on the market. You can buy and sell avatar cosmetics, houses, animals, plants, decorations, and event decorations.
Also Read: 7 Emerging Crypto Gaming Coins
SandBox
Another play-to-earn nft game includes Sandbox. It is one of the most popular entries in the top metaverse games. You can create, own, and profit from monetization opportunities in a virtual world. The Sandbox is currently in its early stages of development. It is built on the Ethereum blockchain.
The Sandbox has proved to be a popular choice for players due to its attractive design and fun gaming experience. Sandbox is disrupting many established games like Roblox and Minecraft by being one of the most loved blockchain games in the Metaverse.
Sandbox is unique because it gives creators ownership in non-fungible tokens, also known as NFTs. Rewards will be given to players who participate in the game's ecology.
Features of SandBox
This platform allows players to create games in the Metaverse.
With the game's improved user experience, intelligent contracts and blockchain technology allow players to create content more efficiently.
The VoxEdit tool can be found in The Sandbox and allows anyone to create assets. VoxEdit will enable users to upload, post, and even sell NFTs they make.
Sorare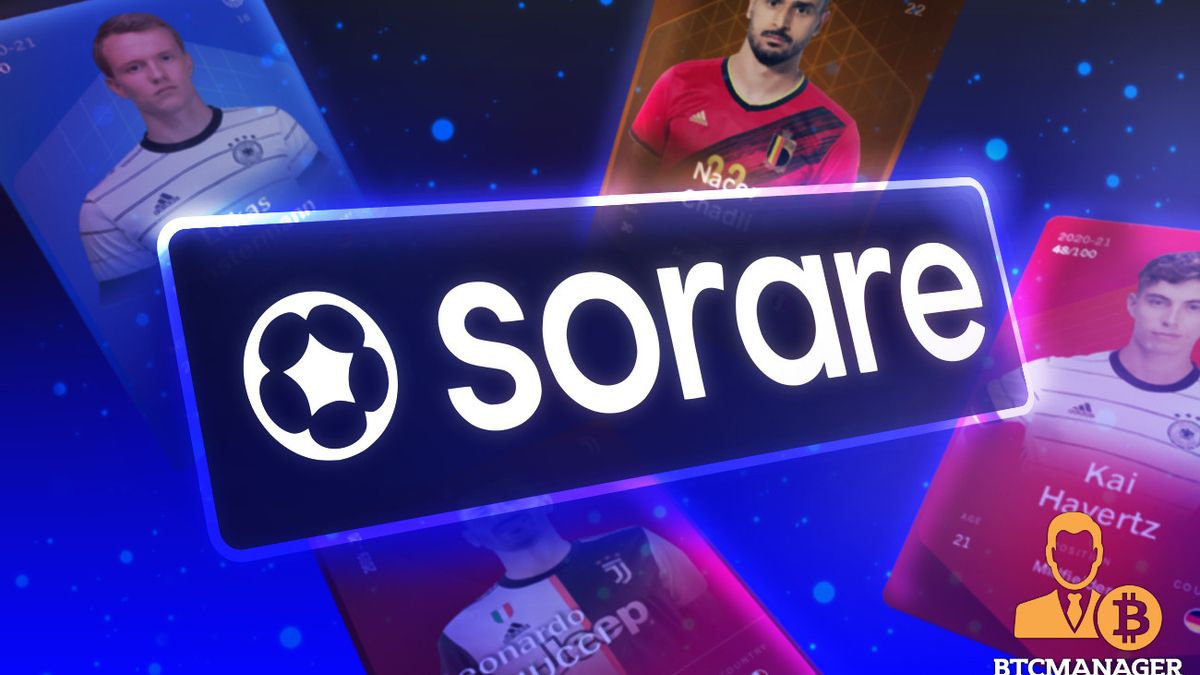 Because of its incredible ease of use, Sorare is undoubtedly one of the most popular online metaverse games. You can create a free account by simply entering your email address. Then you can immediately start playing the game. Sorare NFT cards can be purchased with debit or credit cards and bank transfers. Customers in over 40 countries can also purchase Sorare NFT Cards.
Sorare is an example of what it means for gaming to be more inclusive by opening up new opportunities. It is essentially a football non-financial-transaction (NFT) game developed on the Ethereum blockchain's foundations. More than 180 football clubs have registered on Sorare, the most significant achievement. Every week new clubs join the platform.
Features of Sorare
Sorare allows players to purchase cards and build fantasy teams.
The cardholders may score points by playing with real players.
Illuvium
It's essentially an open-world, role-playing game developed on the Ethereum blockchain. Its central idea is to explore its vast virtual World. Players would like to acquire strong, rare, and hard-to-find "Illuvials" as their primary goal. Illuvium is worth $1 billion.
The vibrant environment of the Illuvium ecosystem is also a positive addition to the game. It may not be suitable to proclaim Illuvium the best metaverse game available at this time.
Features of Illuvium
Gamers have been raving about Illuvium's graphics and engaging gameplay.
Illuvium allows players to search the open digital World for items and creatures that can be used in various activities like trading cards, fighting, and collecting.
Decentraland
Decentraland, a new virtual reality world, was launched in 2015. It has been available to the public since February 2020. It runs on Polygon, which is a Layer 2 scaling platform. It evolved into a community-driven, decentralized autonomous organization (DAO) in which members vote on whether to make changes.
Decentraland ($MANA), a decentralized 3D virtual reality platform powered with the Ethereum blockchain, allows users to create virtual structures like casinos, concert halls, and theme parks and then charge other players for their use. Making money on Decentraland can be done by charging other players to view your virtual structures.
The system has a total number of 90,601 pieces of virtual land. Each piece of virtual land is represented by an NFT and is referred to as the LAND. Land trade is, therefore, a non-financial transaction.
Features of Decentralalnd
Decentraland uses non-fungible tokens to purchase land and other goods.
In the 3D virtual universe, there are two currencies. The MANA token is the first currency, while the LAND token is the second.
AlienWorlds
This game allows players to buy and build NFTs. Alien Worlds is an interactive metaverse game that consists of seven planets. It reproduces a digital version of Earth and has its economy built on Trillium game tokens. Alien Worlds can be played for free on the Steam platform.
Players can stake Trillium on other planets to cast votes for the upcoming planetary elections or increase the prize pool on the earth they are interested in. Players can also participate in weekly council elections and suggest how the planet's money should be distributed. They can even run for a position on the planetary council.
Features of AlienWorlds
Here you can rent a spacecraft and explore the Metaverse.
Your Metaverse community can be created. You can share stories and missions with fellow Metaverse travelers.
Here, you can create art, music, games, and stories.
Splinterlands
Splinterlands is a digital game-to-earn Metaverse game that uses blockchain technology. Players can digitally earn rewards. It is similar to Hearthstone and Magic the Gathering in that it requires planning and strategy. Like other games, you build a deck with cards with different powers and traits. Then, you use these cards to battle against other players in skill-based fights to gain points.
Splinterlands is also superior to Magic the Gathering or Hearthstone because it is a play-to-earn Metaverse game. This makes it more fun. Participants can trade, buy, and sell their digital assets as efficiently as physical cards.
Features of Splinterlands
Splinterlands is about creating the best squad possible using the most efficient techniques.
Users can view and review the history of each card in splinterlands. They can also see which cards are still available or what they will be in the future.
Splinterlands transactions are quick and have minimal expenses.
Plants vs Undead
This multiplayer tower defense game is based on the well-known Plants vs Zombies series. It focuses on cooperation and teamwork. You can purchase unique NFT-backed digital plants and other assets in-game, which allow you to compete against other players and complete tasks.
Every user can sow seeds and grow their plants. Users can buy and sell seeds and plants from each other within the platform's internal marketplace. The game is set in the "Planet Plants" universe. Players must defend their "Mother Tree" from invading Zombies and other threats by using their zombie-fighting plants.
For each successful defense round, players earn tokens in-game that they can use to buy additional seeds or trade for other cryptocurrencies.
Features of Plants vs Undead
Farmers World offers its member's membership cards to purchase additional tools.
You can trade NFT assets by sending PVU tokens to your friends.
This is an engaging game where you visit other farmers and compete for resources. However, you must protect your farm by being vigilant.
Farming Tales
The Metaverse game revolves around farming. Players can earn SEST tokens by participating in the game. This is a popular video game that features farming games. Farming Tales is not an easy game. You must first earn NFTs to progress in the game
The game's results will show you the actual value of all your efforts. Unity is responsible for developing the Metaverse of the game, while the game itself is built using the WAX blockchain.
Features of Farming Tales
SSET tokens can be staked for many additional benefits.
As part of an Airdrop, CBIT tokens are distributed.
It's an easy game to learn, and you can make a lot of money.
Farmer's World
Farmer's World, a blockchain-based agriculture game, is similar to Farmville. The game will allow users to manage their farms, create and care for their animals, and perform other agricultural tasks. PvP is also available. Players can visit other players' digital farms to compete for resources. Players can also purchase equipment and virtual lands
Features of Farmer's World
Farmers World is one the largest online communities, with over 150000 members from all parts of the globe.
FarmVille is a highly entertaining game where players can build, nurture, and raise their livestock and farms and mine for gold.
Splinterlands has a wide range of NFTs. The most popular are fishing boats, fishing nets, and axes.
Metastrike
The final play to earn blockchain game is Metastrike. This blockchain-based role-playing shooting game is free to play. It lets players choose from a variety of weapons and levels up so they can complete missions and earn tokens and NFT.
Metastrike offers free play and earn-to-earn options.
This game provides Metaverse features such as the ability to purchase lands and the possibility of creating and customizing maps for each region of the Metaverse. Even better, you can give them a toy that is not functional for their use.
Features of Metastrike
Players can create a map and fight on it and collect guns to steal NFT from others.
MetaStrike is a great starting point for creating your first-person shooter.
Multiplayer FPS games require lots of features, such as weapons, explosions, characters, shells, projectiles, game modes, etc.
Conclusion
The Metaverse continues to expand. It is reasonable to assume that the top metaverse games will be attracting significant attention over the next few years.
Frequently Asked Questions About P2E Meta Games
What is Play-to-earn Gaming and How Does It Work?
Play-to-earn gaming (P2E) is a recent trend in the video game industry. You can collect or farm in-game assets and then trade or sell them at your leisure.
This concept is possible thanks to blockchain technology and non-fungible coins, which allow user-to-user interaction and actual ownership of in-game assets. You can also sell any item for cryptocurrency, which can be converted to real money.
What are the top 3 Metaverse Games to Play in 2022?
Axie Infinity
Farming Tales
My Neighbor Alice
Got stuck in a game? Don't worry, Steve is here to solve all your queries and give you some hacks about your favorite game.